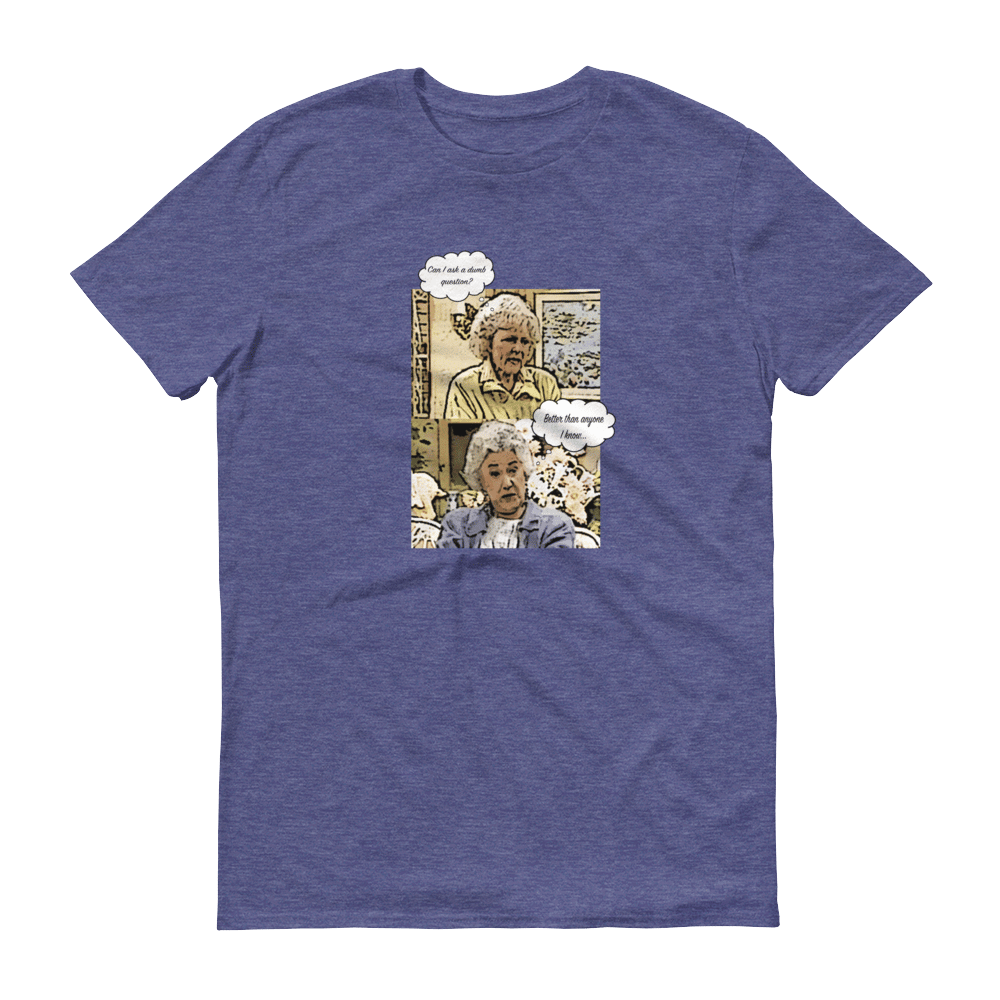 The Golden Girls Collection • Dumb Question
Rose: "Can I ask a dumb question?"
Dorothy: "Better than anyone I know..."
Stay golden, girls... There's nothing we love more than a classic question from Rose, followed by a Dorothy burn!
At #VintageTeeLife we believe in giving back! In an effort to do just that, 10% of every purchase will be donated to the chosen charity of the month.